Sue (Stride Coach)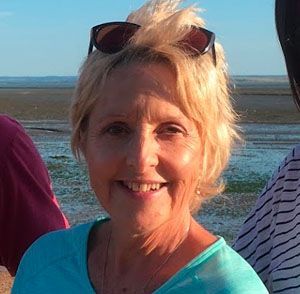 Sue joined Simply Stride in 2015 after retiring from her full-time role as Primary School Headteacher. Sue wanted to find some outdoor exercise that would give her the opportunity to meet more people in the area and continue to keep her feeling fit and healthy.
Sue Joined when she was facing some difficult personal challenges and being outdoors, with other friendly Striders gave her a real boost, and headspace to get her thoughts together whilst walking in the fresh air. As a Strider, Sue benefited from improved strength and flexibility, she became more aware of her body and how to maintain the correct Stride posture at all times.
Sue started to think about how Stride could further aid her retirement from her fulfilling teaching career. She knew she didn't want to stop working– it would be too much of a change to her life. Having had a lifelong interest and commitment to fitness, health and well- being, Sue realised that training as a Stride Coach provided a fantastic opportunity to utilise her existing skills and bring together all the areas she is passionate about. Simply Stride is a programme that combines both physical and mental well-being, and provides exercise and information that can be easily embedded into daily life. Sue is now committed to continuing her training and knowledge as a coach to help others feel the best they can!