Join the Team!
Simply Stride is a health and wellbeing business with a difference.
We offer flexible, often life-changing walking courses that use a combination of Yoga and Pilates-inspired techniques. It's a unique offering in the marketplace, so Stride Partners and Coaches who join us now will enter into a specialist area that's truly gathering momentum.
We have a tried and tested business model, 12 trained Stride Coaches and 10 years of hugely successful business history.
We teach our Striders to use the Stride technique to support, move and nourish their bodies during daily activities so that eventually, it becomes second nature. Their bodies become stronger and fitter and they feel more confident, healthy and happy. We encourage them to become free of bad habits, restoring their co-ordination and ease of movement. We help them get on and enjoy their life, because they feel better than ever.
All our learnings are encompassed in our Training programme and we are currently looking for sociable and motivated individuals to join us! Regardless of our backgrounds or the reasons that brought us to Simply Stride, our team members share a few common goals – a love for the outdoors and a passion for helping people where it really counts! All members of our team are sincere, inspirational and motivated – if this sounds like you, read on for more information on the fantastic opportunities we have currently available.
We love helping our Striders feel better than ever. With our opportunities, advice and on-going support, we think you'll feel great too.
Why should you join our Training programme?
This is a business opportunity that would suit those who are looking for a lifestyle change. For example, you could be a mum returning to work or perhaps you're a couple with the time and security to start a lifestyle business. Whatever your starting point with us, you will share the the same benefits:
Which training package is right for you?
Testimonials
Here's what our happy clients had to say about our services!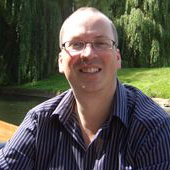 "I'm walking home from work more regularly now, and I've definitely felt a big difference in my general fitness. My back doesn't give me the discomfort it once did. I go home on a high, my adrenaline pumping!"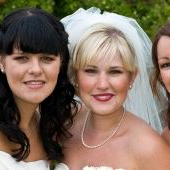 "I never expected to gain as much from the classes as I did. It was really nice to walk down the aisle knowing that my shoulders were not slumped, my bum wasn't sticking out and my tummy was sucked in."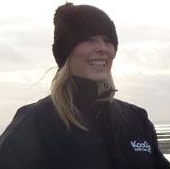 "I've never been one to walk and I'm not really an outdoor person. I just can't believe how much I'm enjoying Stride, even when it rains! It's brought such a change to my life as I feel fitter and much healthier. People have commented on how I look and I've dropped a dress size for the first time in ten years!"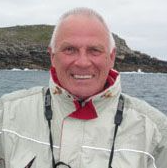 "I suffer from arthritis, osteoporosis and serious asthma. Any movement can be very painful and frustratingly debilitating. Karen's professional, personal and gentle service gave me the knowledge to progress forward with confidence."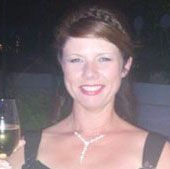 "Simply Stride taught me that there's no such thing as a diet, you need to change the way you eat for life. As a result of changing my eating habits and regular Striding I've dropped a dress size and had to buy all new clothes (Yea!). I'm amazed and delighted!"
Sign up to our Newsletter!
Receive our free monthly newsletter and find out about news, upcoming events, offers, opportunities and more!