Mandy Staines (Coach)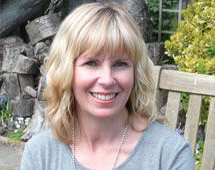 Mandy is a paramedic with a keen interest in a holistic approach to health. A mum of two, Mandy keeps herself fit with her interest in ice skating. A recent addition to the Simply Stride team, Mandy was inspired to try out walking sessions after meeting Karen at a health event and feeling that mindful walking would compliment her paramedical work, she quickly decided to train as a coach.
Although Mandy's medical background does mean that she largely sees Simply Stride clients with more complex needs on a one to one basis, she has also been a hit with our Senior sessions in Priory Park!