Lisa Gosling (Director)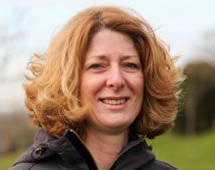 Whether she's training our Franchisees or our Coaches, it's quickly clear that Lisa knows our business inside and out. She understands the positive, long-lasting impact of good posture, mobilising correctly and healthy living.
She's in tune with our different clients and can quickly understand their particular needs. Many of them have been coming to her for years, so they've actually become good friends. Essentially, Lisa's helped us develop into the thriving, dynamic business we are today.
Lisa's journey with Stride
"I am very passionate about making a difference to people's lifestyles & get a real buzz when I see the changes or a strider makes a comment on how I have had such a positive effect
As well as making a difference to our striders I know how important it is to get the right people properly trained to become Franchisees & coaches. As a seasoned pro it was a natural step to deliver our training & pass on all the skills I have learnt over the years. I watch with great excitement the progression they make & seeing them develop.
I don't think there are many who get up each morning with a spring in their step knowing they are off to work. I feel extremely lucky that I do. Simply Stride is far from just a job for me it is a family, which I am very proud to be a part of."
Find out more about Recruitment & Training here