Walk with us!
Whatever the problem, we want to be part of the solution
When your movement limits your life somehow, you want to get back on track and maximise your mobility as soon as possible. We want to help get you there. It may have been initiated by a fall or bout of illness, a sports injury or medical procedure. Whatever the cause, we can be part of the solution.
We'd love to get you started with Stride!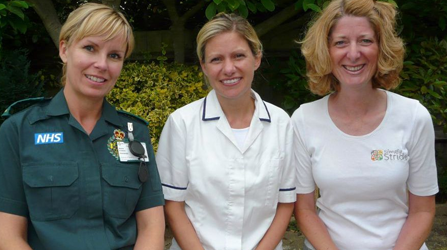 Stride Mobility Group Sessions
Our weekly "Stride TLC" sessions are designed for people with slower mobility: perhaps those with medical conditions or our more senior striders. With greater emphasis on seated and supported standing exercises, Stride TLC is set in a quieter, sheltered places with plenty of benches to rest if needs be.
We offer two programmes, one for those happy to walk, and one for those who prefer seated or supported standing exercises. We also provide continuity of care through our specialised medical therapists to compliment and maximise potential.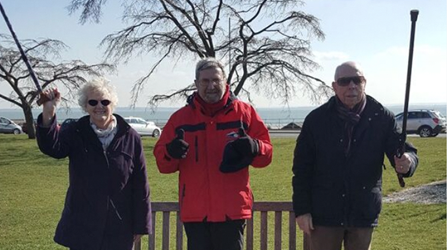 Stride Mobility Individual Sessions
Your care starts with a medical assessment at home (or place of your choosing) and a plan is put in place straight away with treatment there and then, where possible.
Your therapist, will work alongside Stride coaches (either in a group or personal Medical Stride session, your choice) to help improve your strength and mobility to help prevent onset problems.
The plans are based on 4 weeks of 30,45 or 60 minute therapy sessions and are made at your convenience and you may use your health insurance.
Sign up to our Newsletter!
Receive our free monthly newsletter and find out about news, upcoming events, offers, opportunities and more!